Need to use the 988 logo in your collateral? Download this pack to get vertical, horizontal, and condensed versions in color, white, and reverse.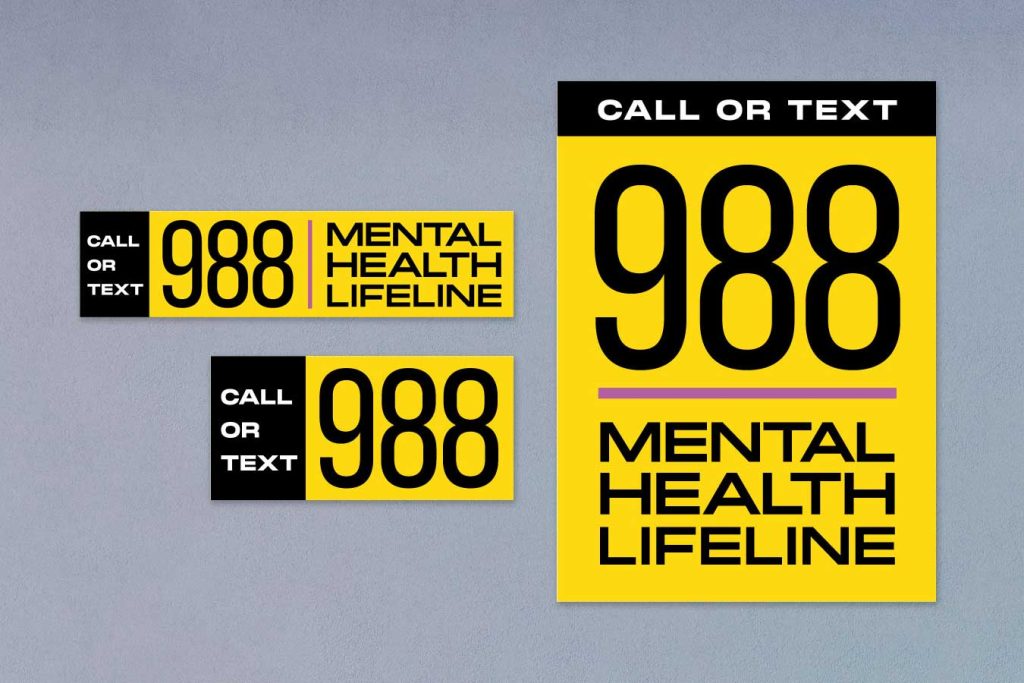 2023 Illustrated 12-Month Calendar
Keep mental health top of mind all year round with this downloadable, printable calendar. Features 12 unique illustrations.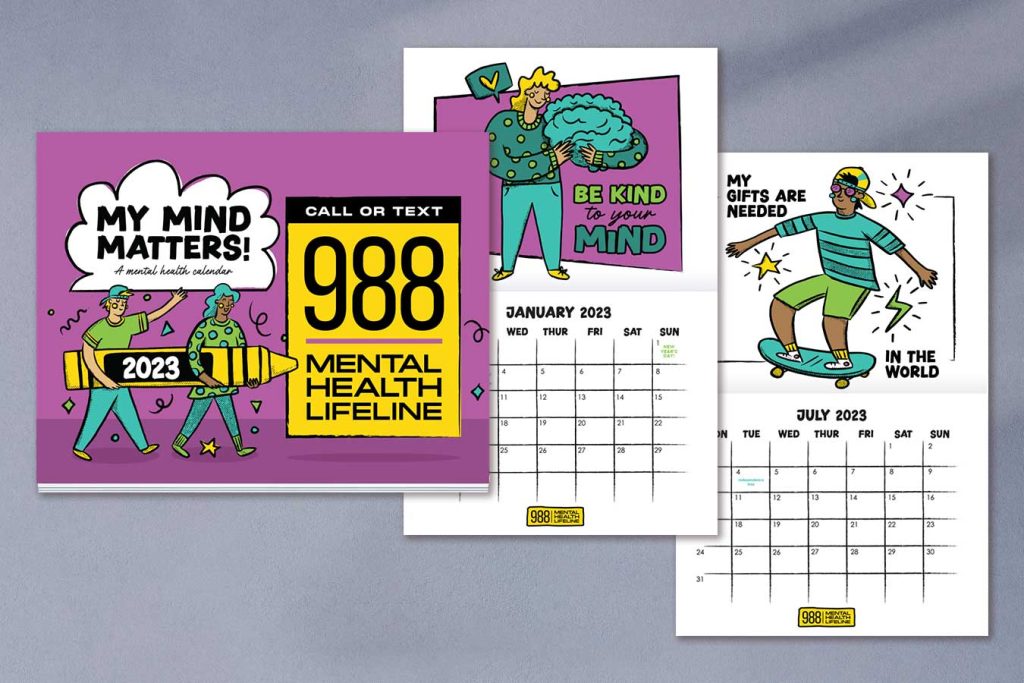 Shifting from stigma takes a team. Download our free mental health toolkit to learn how you can start the conversation in your community and spread the word about 988.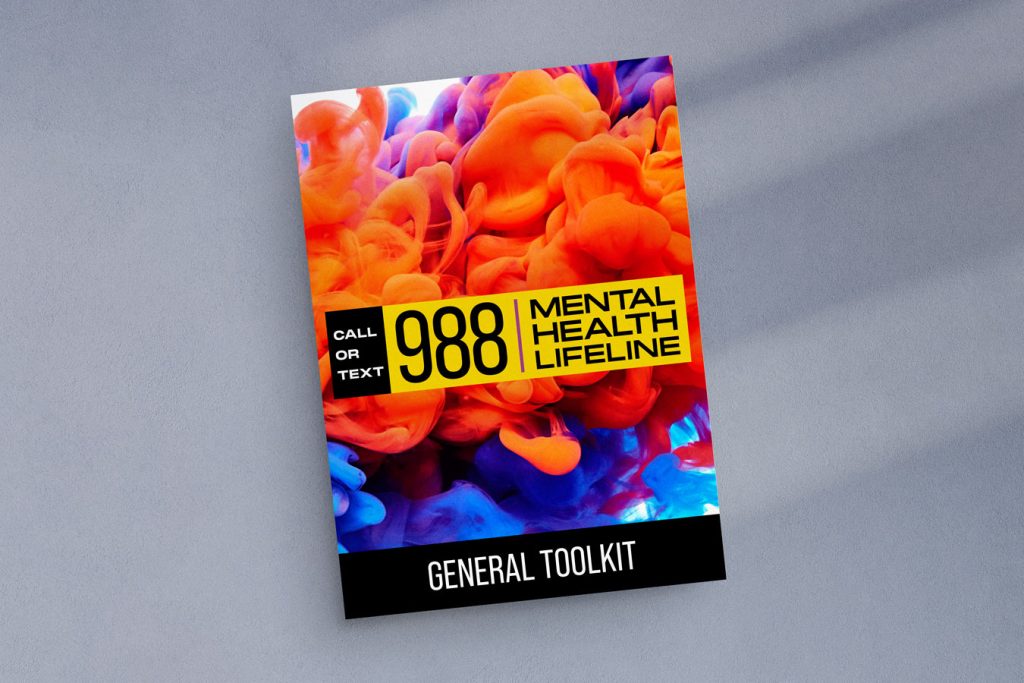 Educators Toolkit
Healthcare Toolkit
Veterans Toolkit
What is 988?
State of Oklahoma Mental Health
Brain Need a Break?
Awareness Card
Adult Card
Youth Card