Become a Volunteer
Lots of volunteer opportunities to do volunteer things with your volunteer friends.
Upcoming Events
Check out upcoming mental health events throughout the state of Oklahoma.
Get the Plate
The 988 license plate is now available! $25 of your fee directly funds suicide prevention efforts in Oklahoma.
Order or download great 988 swag, educational materials, posters, and more.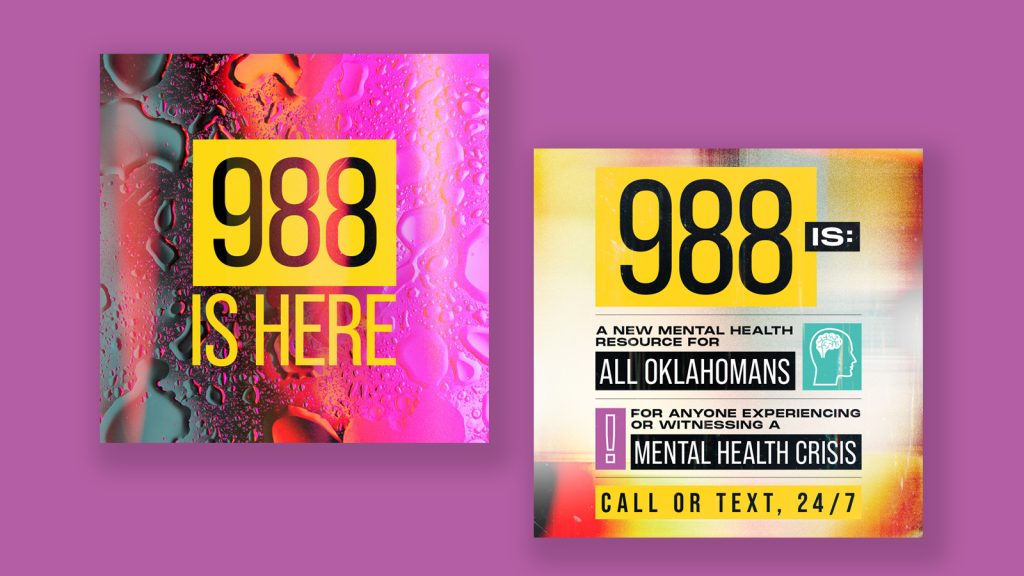 Are You OK? is a two-part e-learning intended for adults who serve as organizational owners, managers, supervisors, human resources staff, and others to learn how to prevent and respond to suicide in the workplace.
Learn More
An Introduction to Suicide Prevention is a community-based presentation that covers the general scope of suicide, the research on prevention, and what people can do to fight suicide.
Learn More
The ODMHSAS Training Institute provides mental health and addiction training and educational events to ODMHSAS partners, professional care providers and our community. We are dedicated to helping others take learning and professional development into their own hands by providing easy access to training and quality education on behavioral health and substance use topics.
Learn More
Mental Health First Aid is a public education program that introduces participants to risk factors and warning signs of mental health problems, builds understanding of their impact and overviews appropriate supports.
Learn More