OKLAHOMA DEPARTMENT OF MENTAL HEALTH & SUBSTANCE ABUSE SERVICES ANNOUNCES "BE KIND TO YOUR MIND" CAMPAIGN
Campaign highlights the importance of mental health for students as school returns
The relaxing days of summer are coming to a close, and the back-to-school season will be here soon. As students, teachers, administrative personnel and guidance counselors start the new school year, the Oklahoma Department of Mental Health and Substance Abuse Services (ODMHSAS) announces the "Be Kind to Your Mind" campaign.
This initiative highlights the importance of mental health for K-12 and college students during the back-to-school season and throughout the school year. The campaign also serves as a vehicle to introduce students to the availability of mental health resources with the 988 Oklahoma Mental Health Lifeline by calling or texting 988 or visiting 988oklahoma.com.
"Mental health matters, and it is important to encourage students to prioritize their personal well-being," ODMHSAS Commissioner Carrie Slatton-Hodges said. "With this campaign, we are also encouraging teachers, school administrators and guidance counselors to support and empower students by equipping them with the necessary tools to enhance their mental well-being and ultimately their academic success."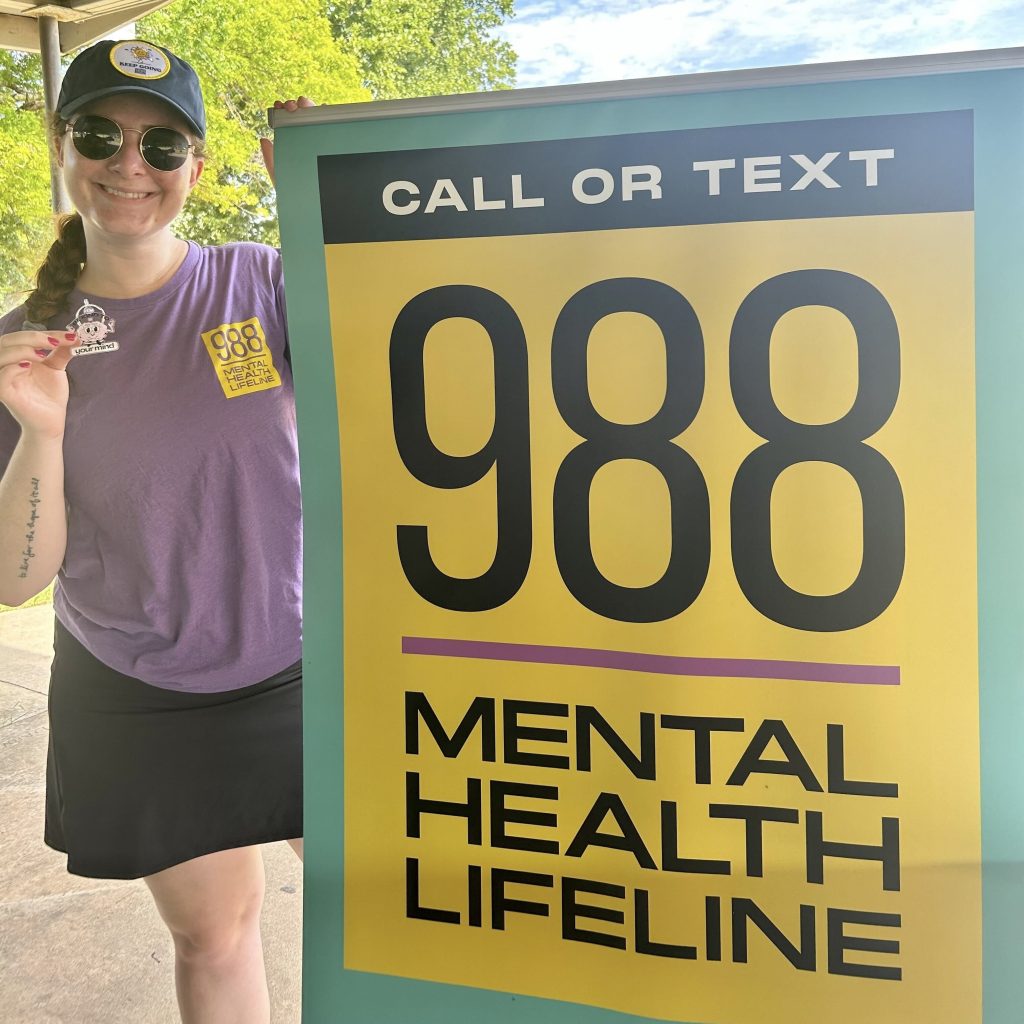 One in five Oklahomans experience a mental illness, with more than 54,000 Oklahoma kids living with major depression. Oklahoma currently ranks third in the nation for kids who experience the highest levels of trauma, as one in 10 Oklahoma students reported attempting suicide in the past 12 months.
Students suffering from mental illness often struggle with relationships, productivity and the inability to adapt or change in the face of adversity. As part of the "Be Kind to Your Mind" initiative, school administrators, teachers and guidance counselors are encouraged to introduce students to essential mental health resources, including the 988 Oklahoma Mental Health Lifeline, a free and confidential service that provides immediate support for those experiencing a mental health need, all starting with a simple call or text.
"Our goal is to shift from the stigma surrounding mental health in Oklahoma, which begins with our kids. No matter how uncomfortable, one conversation could be all a student or parent needs to get through their situation," Slatton-Hodges continued.
988 offers a plethora of resources for educators, including coloring books, posters and more, on the "Resources" page of the 988oklahoma.com website, and also recently launched a mental health playlist on Spotify which can be found here: https://open.spotify.com/playlist/3P8b3Mr4b1ExDmwVch0axI?si=6bf733a1be9e44a3. More resources can be found on the "Own Your Power" campaign website, as well: https://www.ownyourpowerok.com/.
If your school is interested in partnering with 988 this school year, please contact 988 online by visiting https://988oklahoma.com/contact/.
For more information on the Back to School: "Be Kind to Your Mind" campaign and available resources, visit https://988oklahoma.com/.
###
About ODMHSAS 988 Mental Health Lifeline
The 988 Mental Health Lifeline is designated as a three-digit number for the National Suicide Prevention Lifeline. The 988 Mental Health Lifeline operates 24/7 and offers services for mental health crisis calls. Operators are licensed and certified health crisis specialists who answer calls, connect to and dispatch local services and mobile crisis teams. For more information, please visit 988Oklahoma.com.